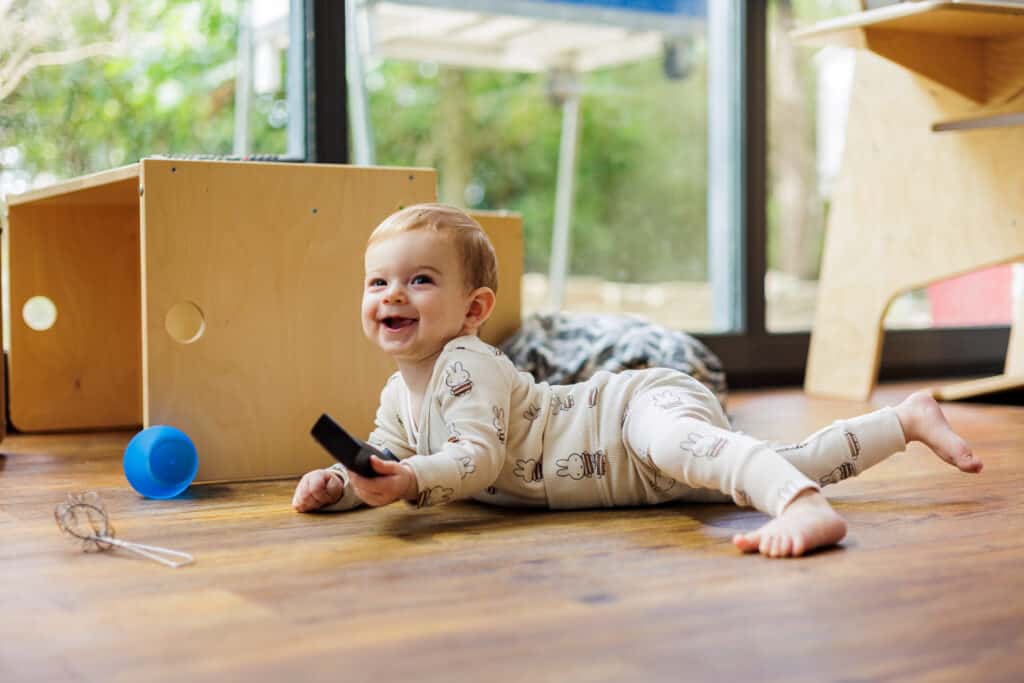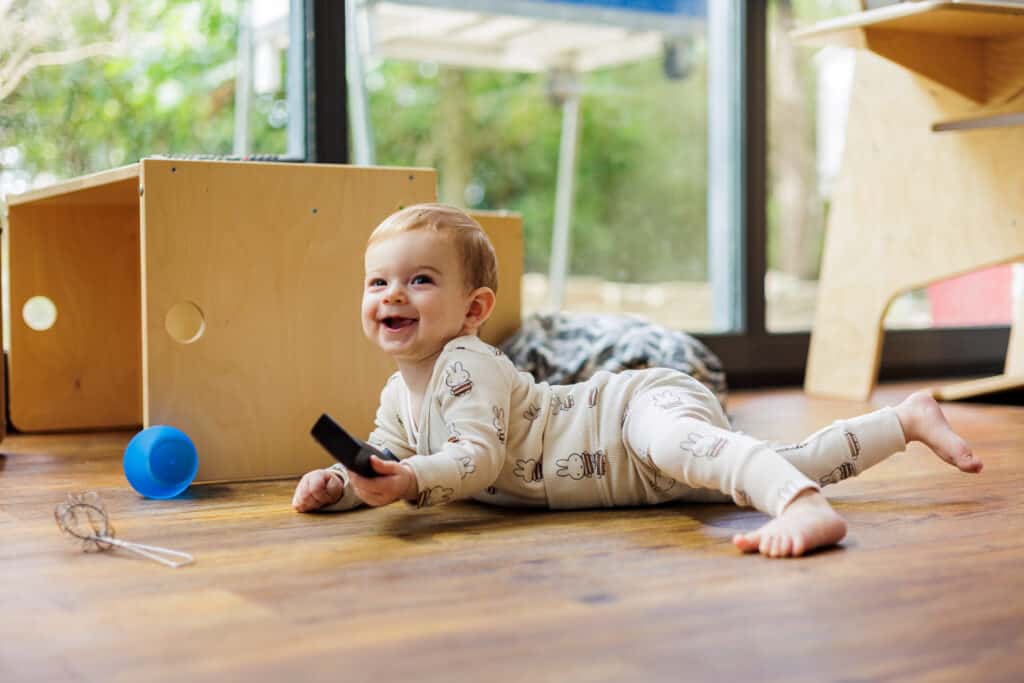 Babies at KinderRijk
Babies are vulnerable. That is why we are very conscious of how we treat them. We provide a great deal of personal attention and give each child the freedom to discover the world. A calm environment and respect are characteristic of our approach to babies. We follow your child's pace and focus on what it is doing, what it needs and how it is developing.
Supporting care
Babies have their own sleeping and eating rhythm as well as their own daily schedule. They are given space to explore the world in a safe place with plenty to discover and experience. When eating and changing nappies, we maintain conscious contact; we always tell your baby what we are going to do, we speak softly, encourage him or her if necessary and verbalise what he or she is investigating. In this way, your child will know that he or she can rely on our presence and will learn to work independently, to experiment and to overcome difficulties.
Nutrition
We create a feeding schedule in consultation with you. KinderRijk organises feeding, but it is also possible to use pumped milk or breastfeed at the day-care centre. You can make arrangements for this with the staff at the location.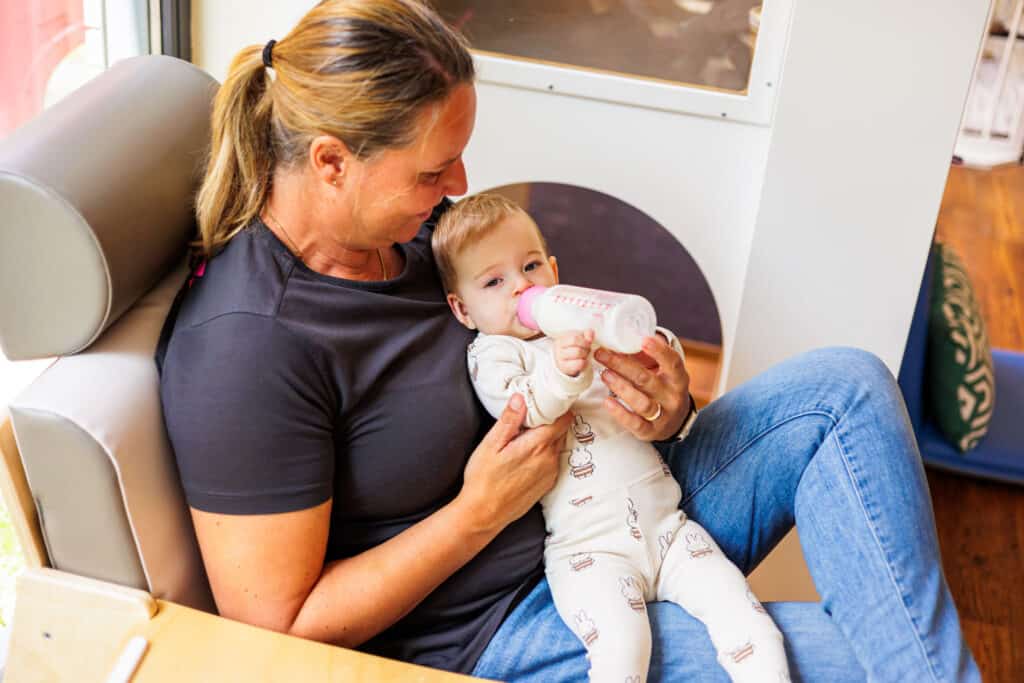 Our groups
Each group is supervised by a fixed team of two educational staff members. Your child will therefore quickly recognise the staff and feel comfortable with them. He or she will also quickly get to know the other children. They play and eat together, learn from each other and make allowance for each other. KinderRijk uses horizontal (children of the same age) and vertical groups (children aged 0 to 4 years).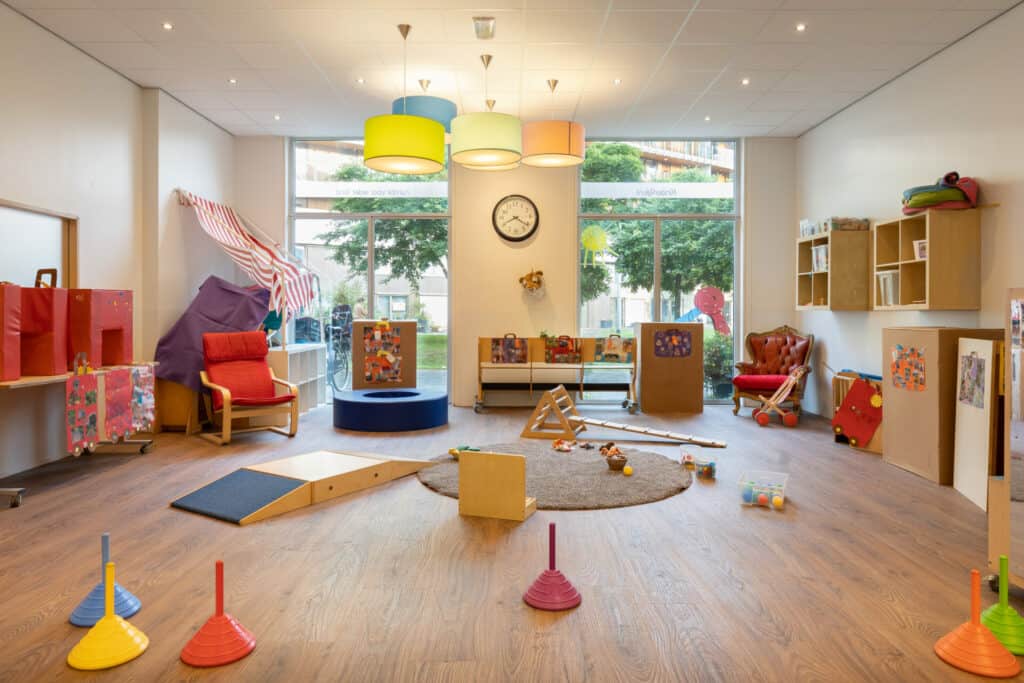 What do you expect from the day-care centre?
Are you considering to opt for day care? It will be useful if you know exactly what you want from child care. In this way, you can compare different organisations and make the choice that suits you best. Answering the questions below will help you.
If you have a clear idea of what you consider important in child care, you will be able to make a proper choice of a suitable child care centre. We also recommend that you come and take a look around in order to get a feel for the atmosphere and to see what a day at the child care centre is like. You can request a tour here.
Checklist
How many days a week will I need child care?
How flexible should the day-care centre be in terms of opening hours?
How do the staff interact with the children, parents and each other?
Which educational principles are relevant to me?
Do I want my child to go outside daily?
Is there time for a real handover when I come to bring and pick up my child?
Can I continue to breastfeed?
What is included in the price of care (such as diapers, a hot lunch etc.)?
Do I want the child care centre to be linked to after school care and/or be part of a so-called children's campus.